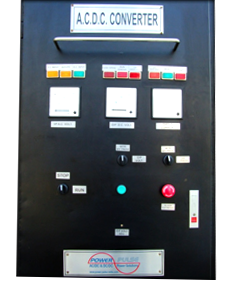 AC DC Converter
POWER PULSE is providing a range of converter such as AC-DC Converter, DC-DC CONVERTER, and AC-AC & DC-AC CONVERTERS. The converters are manufactured at our in-house production unit. High quality components are used in assembling these converters. Each product is passed on multi quality checks to deliver the clients with zero defect products. POWER PULSE provides these converters with promise of superior performance that goes on for several years.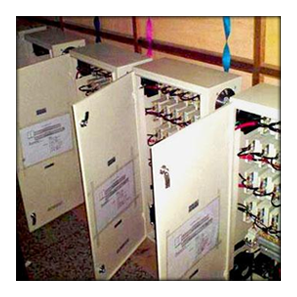 SMPS For Fire Security & Camera
POWER PULSE also manufactures DC Power Panel for cameras at Airports, Hotels, Large Bank Units, Govt. Offices, and Important Buildings. These switch and electrical panel components are suitable for all types of DC power panels. These components work on AC power supplies. The range of our power distribution panels, are mainly used to distribute direct current or DC power to range of devices like CAMERAS, ACCESS CONTROL, RFIDREADERS, ANTENNAS AND OTHER AUTOMATION/ COMMUNICATION DEVICES. These SMPS are based on the most advanced technology available today for developed innovative products. Our SMPS and panels are guaranteed for NO FLICKER in cameras.